Health & Wellness
Medical Insurance Abroad: Know It's Importance, Coverage and Benefits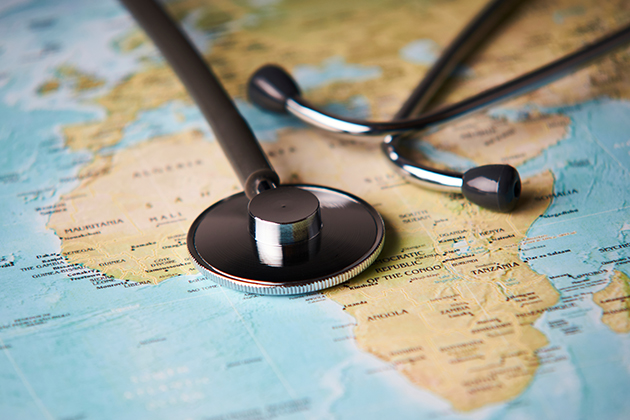 Travelling is a thrilling experience – you get to explore new places with your loved ones and make memories for a lifetime. The excitement for the trips is unparalleled, and out of this excitement, you start preparing itinerary, making bookings, shopping fancy things (necessary or unnecessary), extra clothes and footwear, etc., but overlook the possibility of uncertainties such as a medical emergency that might arise during the trip.
Depending on the degree of severity of the medical emergency, the treatment might include a considerable amount, and arranging funds on an urgent basis might not be easy for you. At such times, medical insurance abroad might be helpful and take care of the medical expenses. Therefore, as eventuality can happen anywhere and at any time, preparation is a must.
Any individual travelling abroad would require medical insurance, be it a business professional, a senior citizen, student, a tourist etc. This is because you might not know about the medical cost, healthcare centres, etc., in a foreign nation. Therefore, it is advisable to make arrangements for such uncertainties while planning your trip. Usually, medical insurance is a part of international travel insurance and offers comprehensive coverage against several medical uncertainties.
Things To Keep In Mind While Choosing Medical Travel Insurance
It might be challenging to choose the appropriate level of medical coverage for your trip. And, when you compare various insurance plans, you will observe that each plan has a different scope of coverage. However, a few variables might help choose the right medical insurance abroad; find them below:
 Deciding on the sum insured limit for any insurance plan is challenging as you cannot predict unexpected events. However, when deciding the sum assured limit, you can consider a few things such as the number of people travelling with you, the age of your co-travellers, etc. For example, if you are travelling with your parents who are above 60 years of age, it is advisable to buy separate senior citizen travel insurance for them, to have wider coverage.
Your trip destination and the duration are the important factors to consider. This will help you decide an adequate sum assured of the medical insurance abroad while considering the level of the medical cost of your destination country. For example, if you are travelling to the USA, you might require a higher sum assured.
Pay in Rupees and Get Covered in Dollars
 Under international travel insurance, you can avail of this lucrative benefit. While buying your travel insurance, you can make the payment in rupees and get covered in dollars, which would help you save a considerable amount.
However, every insurer might not provide this benefit. Rather, reputable insurance providers like TATA AIG provide such cost-effective benefits to their clients. Besides, they offer comprehensive travel insurance plans that cover your medical emergencies and other mishaps which might occur during the trip. Also, they provide exceptional services and have a respectable record of claim settlement.
Every insurer has a set of exclusions and clauses to their insurance plans. Before buying travel insurance, it is important to read through the exclusions and buy the plan only if the exclusions are reasonable. For example, medical insurance abroad might not cover injuries caused during the adventure sports, such as paragliding, sky diving, etc.
Based on the above factors, you can figure out appropriate medical insurance abroad for yourself and your family. Though the inclusions and exclusions differ across different insurers, find below a few medical events that are generally covered under medical insurance abroad by credible insurers:
Injuries during the trip
Accidental death or dismemberment
Dental problems
Sickness related medical expenses
Emergency medical evacuation
As a few of you must have experienced, it gets quite difficult to tackle medical emergencies in foreign nations due to inadequate funds or unawareness of the healthcare services and cost in that country. Nonetheless, when you are covered under travel insurance for overseas, inclusive of medical insurance, you need not worry about such adversities, as you will be able to handle them effortlessly and continue your trip.