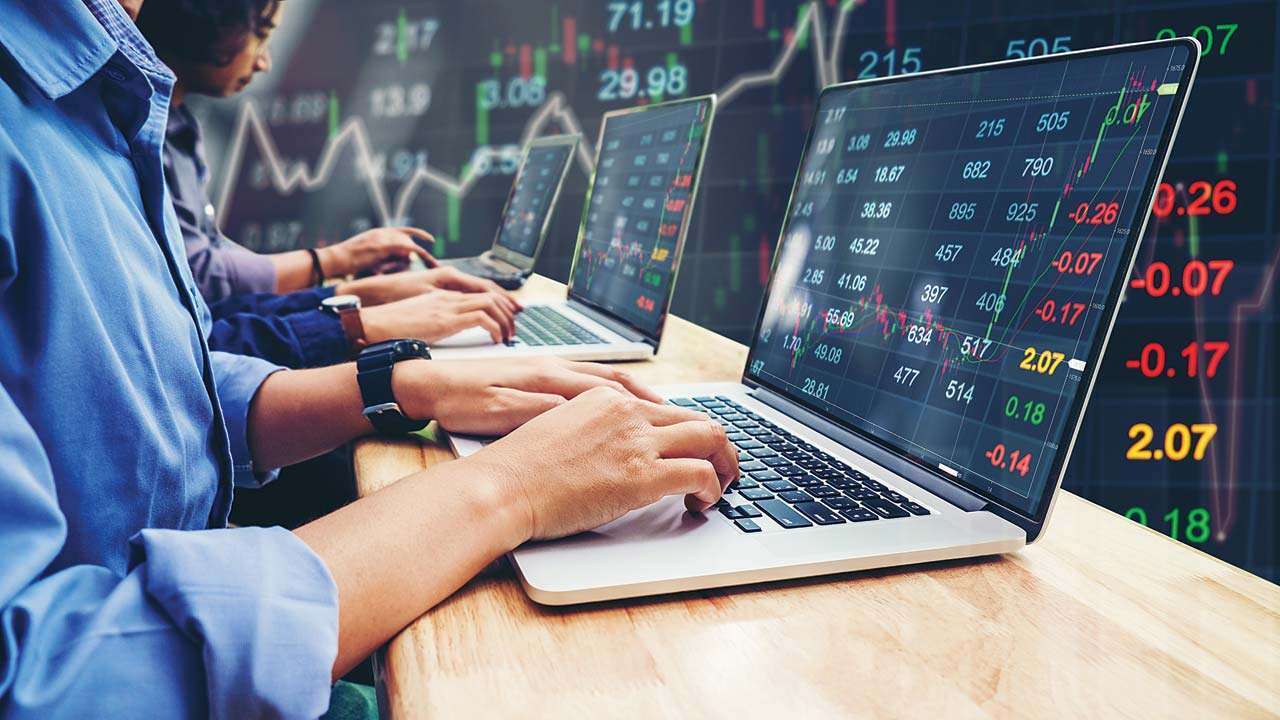 The aim for every investor, whether you're new to the market or are experienced, is to profit from your trading ventures.Utilising the right stock exchange or broker can help towards seeing those returns be placed in your account.
There are several factors that you should explore when choosing a stock exchange, such as the educational materials and information available, and the alignment with your investment goals and trading style. In this guide we will take you through these elements so that can be assured you are using the best stock exchange for you.
What is a stock exchange?
A stock exchange is where traders can buy and sell their securities, such as shares of stock, bonds, and other financial instruments. This can be done in a physical exchange, like the famous London Stock Exchange or the New York Stock Exchange. However, the majority of stock trading now takes place through an online stock broker.
Online trading platforms create a connection between the investor and the broker, where price data from the markets are accessible, and purchasing of stock trade orders can take place between the two parties.
Know what it is you want
It may seem contradictory, as you'll likely want to know what it is the stock exchange has to offer initially, but the first step in stock trading is actually to understand what it is you need as an investor.
Are you new to stock trading? Then the best stock broker may be one that provides plenty of educational materials, such as information on how to trade stocks online, or extensive glossary lists so you can get to grips with the correct trading terms.
As a beginner you may also want to look for the exchanges that offer the option of a free demo account, where you can practice your techniques before moving onto investing in the stock market using real money. The right stock broker for you will also have a readily available customer support service, to help you as you take the first steps in investing.
On the other hand, if you are experienced trader, then the best stock exchange for you will provide access to high-level resources, as well as a range of technical and fundamental data and indicators. You may also be looking for a broker that offers a variety of stocks and financial derivatives to trade, like stock CFDs for example, in order to create a vast portfolio.
Aligning with your investment goals
When choosing the best stock exchange, you need to look for the elements that will enable you to pursue your investment aims, and work seamlessly with your stock trading style.
When technical trading, the stock broker you use should have charting capabilities and tools for you to take advantage of, and aid in the implementation of your trading strategy. Take note of the market data you are able to review, and how this can transfer into graphs and charts. You should also have usage of basic technical indicators like volume, simple moving averages, Bollinger bands, and stochastics.
If you are a day trader, for example, then you'll want a stock exchange that has easy and quick access to the stock market's data, so that you can instantly respond and act accordingly to any price movements.
Likewise, this trading style requiresinstant execution of your stock trading orders. The best stock exchange for you therefore, will be able to perform this action instantaneously. Even better still, the chosen stock broker may have the option to use automated trading for a faster execution.
Benefits of the stock broker
Once you've found the right stock exchange that has all the core elements you require, the next step is to check out the added benefits that it has to offer, that can help improve your stock trading journey.
For example, does it have a low level of annual or monthly fees, or none at all for larger trading accounts?You should also know if the stock exchange will add a fee to upgrade to more a professional account as you grow as an investor, or if there are different commission rates on the assets, if you wish to expand beyond stock trading in the future. This leads on to the point that you should also see which types of account are available, and if a wider variety suits your trading requirements, then that is the best stock broker for you.