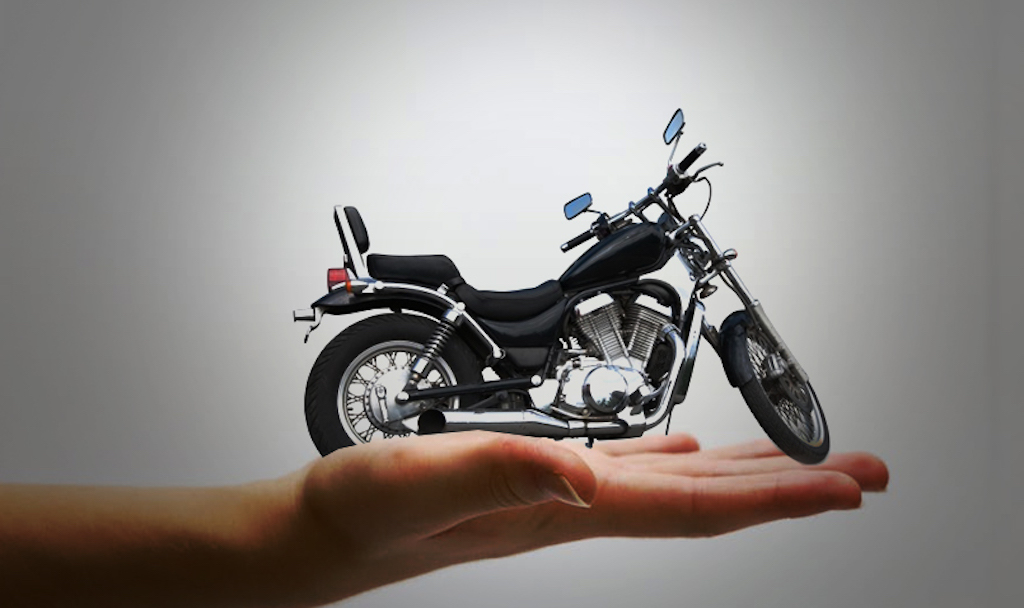 Rahul was on his way to meet his friends and while waiting in a traffic jam, he realised his bike insurance was lapsing that very day. To make matters worse, he noticed a police check post ahead. But rather than panicking, all Rahul did was pull out his mobile phone and log into the app of his insurance provider. And within a couple of minutes, even before the signal turned green, his bike plan was renewed! Rahul was stopped by the cops but it was hassle-free as his two-wheeler insurance policy was active. It is really this simple to get a bike plan renewed. Take a look at this article to know how Rahul did it and what documents he used.
Documents needed to renew bike insurance
The process to renew bike insurance is so simple that you hardly need any documents. If you are doing it online, scanned copies would suffice as the insurance providers do not even ask for hard copies when you renew your two-wheeler insurance plan online. Here is the list of documents ended for this process:
Any KYC document such as your AADHAAR CARD, that bears your name, age and address
Your old policy number
Your credit card or online payment details
RC book
These are the most basic documents that everyone has. You can keep scanned copies on your phone so that you can use them as and when needed.
 Benefits of renewing bike insurance online
There are many benefits you get when you renew your two-wheeler insurance online. They include:
Quick –
The biggest advantage you get when you renew bike insurance online is that the process is very quick. As you saw in Rahul's example above, the renewal can be done in less than a couple of minutes. You can renew the plan directly from the website or app of your insurance provider if you are happy with the cover and want to continue with the same plan. If however, you aren't happy with it, you can compare bike insurance and find a better two-wheeler insurance policy and go for that one during the renewal.
Inexpensive –
The other advantage you get is that the renewal is very inexpensive. Bike insurance in itself is very affordable and when you renew it, you do not have to pay a hefty charge.
Less paperwork –
As you saw, the paperwork is minimal and you hardly have to submit any documents. Gone are the days when you had to carry file loads of papers, make several trips to your insurer's office and stand in long queues just to get the bike plan renewed. Now, you can do it digitally in a paperless manner while comfortably sitting at home.
Option to compare –
Another benefit is that you get to compare the plans when you renew bike insurance online. If you feel your current insurer is charging you a higher-than-normal amount, you can compare all the available plans and find the best plan at the best rate, and this will help you to save money when renewing.
So as you can see, these are some of the best benefits you get when you opt for an online bike insurance renewal. Renew now and get these benefits.
Renewing on time
It is absolutely crucial for you to renew your bike insurance cover on time. This is because when your policy lapses, you have to undergo many problems. For starters, you end up paying fees and penalties which proves to be an unnecessary expenditure. Then, you end up losing your insurance cover for the period when the policy lapses. If your bike gets damaged at that time, you are not allowed to make a claim. And finally, the insurance providers ask for a reevaluation of the bike before they reinstate your bike plan. Doing so always results in your premium going up. These are completely redundant problems that you can stay away from simply if you renew on time. Keep a tab on the policy expiration date and do the needful at the right time.
You can get the insurance provider changed at the time of renewal, so do not just blindly continue with your existing insurer if you are unhappy with them. You can carry forward your NCB, so that proves to be an added benefit. Make use of the advantages available to you and have a good and active bike plan with you at all times. Renew now to make the most of your bike insurance plan.
To wrap it up
It is very easy to renew bike insurance online. The list of documents needed to renew bike insurance is also minimal and this further makes the process simpler. You get several benefits when you renew your bike insurance online on time. So if your policy is nearing its expiration date, go right ahead and renew the cover. Keep all the points mentioned above in mind and your job will become a lot simpler.