Sports
Five Premier League stars missing during the Africa Cup of Nations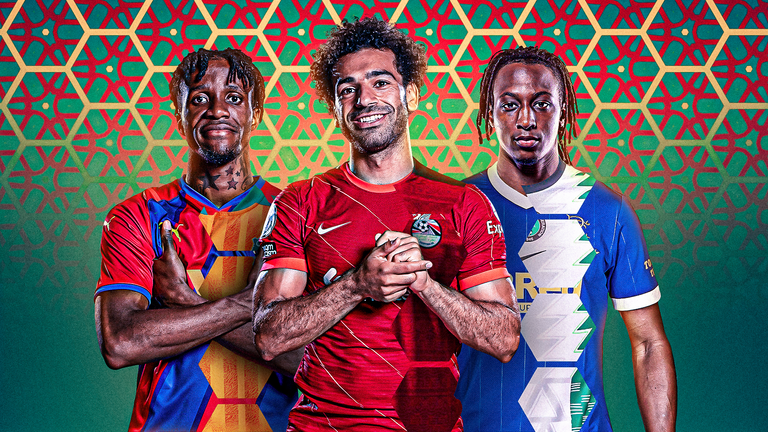 The Africa Cup of Nations kicks off at the start of the new year, leaving a number of Premier League clubs without several key stars during a particularly busy period of the season. Having been postponed initially due to the coronavirus, then concerns over the weather affecting the pitches, all glimpses of hope for Premier League fans have been laid to rest, with the tournament commencing in Cameroon for January.
It will come as a blow for not just the title race, where three teams are still capable of going to distance, making it hard to predict in the sports betting online, but also could really change the plans of a few at the bottom of the table. With that in mind, we thought we'd run through five Premier League starts jetting off to AFCON this winter and the position it leaves their respective clubs in.
Mo Salah
Arguably the best player in the world at the moment, we're running out of superlatives to describe Mohamed Salah this season. Already worshipped as a god in Egypt, one can only imagine the reception he would get could he deliver the trophy virtually single-handedly this winter — although Liverpool fans will want him back at Anfield as early as possible, preferably covered in cotton wool.
Salah has potential to break his own goalscoring tally for an individual season which he set in 2018, but missing a handful of games at a busy point in the season could make it difficult and affect Liverpool's chances in the title race.
Édouard Mendy
Originally part of the Guinea-Bissau national side and born in France, Édouard Mendy joined Senegal ahead of the 2019 AFCON, where he was a big part of their runners-up finish. Later that summer, he signed for Chelsea and has kicked on to become the best goalkeeper in the league so far this season. The wheels could have easily come off for the Blues at times this season with the amount of pressure they absorb, but some great individual performances from the 29-year-old means he will be a big miss for Thomas Tuchel as they lead the pack in the title race.
Sadio Mané
Sadio Mané's inclusion in this list emphasises the lack of depth at Anfield. You only need to look at Liverpool's record without him, with emphasis on his early years before Salah's arrival. After rediscovering his form in front of goal this season, the Senegal star looks to be back to his best and it will only make January more difficult for the Reds, who are still in hot pursuit of the title but lack the reinforcements of Manchester City or Chelsea.
Riyad Mahrez
Riyad Mahrez has struggled for game time in recent weeks with the emergence of Phil Foden as a winger and even a false nine at times. The Algerian is still a great option for Pep Guardiola to have at his disposal though, especially if Manchester City plan on competing on all fronts. He'll miss some big games in the title race but with a plethora of attacking talent amongst the ranks at the Etihad, City should be able to navigate themselves through a tricky time.
Wilfried Zaha
After an absence in the latest Ivory Coast squad, some Crystal Palace fans were licking their lips at the prospect of keeping Wilfried Zaha for longer than the festive period, but after insisting he was simply recovering from a virus and not considering his international future, it looks like he will be in Cameroon for January.
The winger is an integral part of Patrick Vieira's side, but Zaha has said he's fully committed to his country, which he has represented since 2017: "I will of course be available and present if I am selected for future games and wish the team every success in the next two matches and qualification for the World Cup."