Education
How Literature Review is Changing the Education of Midwestern Students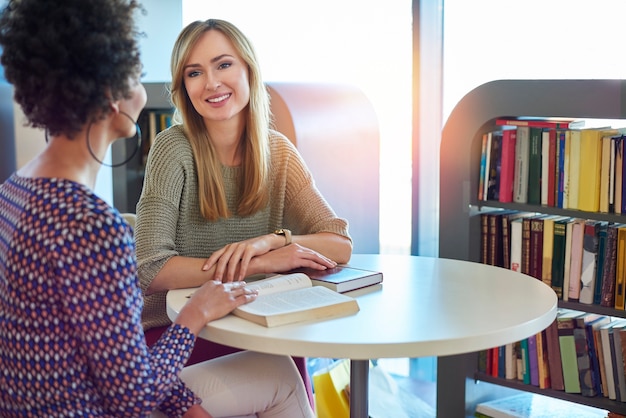 Doing a thorough and careful literature review is an essential part of research at any academic level. It demonstrates to readers that the work is based on research and not mere thoughts.
Literature review surveys previous work done in an area encapsulates, appraises and compares, and contrasts. It also correlates different research articles, academic books, and other sources directly linked to the current research. The literature review is changing the education of Midwestern students in several ways.
Avoiding incidental plagiarism
A detailed literature review must be based on previous work but should be as original as possible. The best way to avoid incidental plagiarism is to ensure that nobody has published work that is similar to yours.
Literature review enables students to create original and authentic papers and demonstrate their research ability. Preparing a literature review on the onset of research is helping students to avoid plagiarism mishaps. It is also helping them to save time and resources because chances of rejection are minimal.
In the process of compiling the review, students can notice how another person has done similar work on their topic. By learning about this, they will be able to tailor their work in a way that does not appear to be someone else's work.
Students must use relevant research information sources such as PDF books, journals, or articles and cite them accordingly in their literature review section. The Midwestern students are learning the art of maintaining careful notes, organizing their research, and understanding the quoting and paraphrasing rules.
Sharpening the research focus
Assembling outside sources enables students to merge, synthesize, evaluate and paraphrase facts in their own words. This winnowing process also allows them to demonstrate how relevant the previous work done is to the topic they are handling.
A literature review helps students to compare and contrast facts from a historical perspective and show how their research differs from that of others. As such, they will be able to rationalize the significance of their research.
The students who are using different or new methods of research can collect data accurately and experiment using modern technology. A literature review is therefore helping students to guide and shape their research in the right direction, offering insights on the area of research.
The giver/ literature essay samples
Sample essays can inspire and motivate you when writing essays on the giver/literature. Check Samplius essay examples on "The giver" for high school and study them to understand how to structure your essays. Samplius is the best free essay sample provider for any college student desiring to get an idea for a research paper. Using the essay samples will make your research writing easier and allow you to continue with your education at any level.
Creating rapport with an audience
Many professors in Midwestern universities and colleges are asking students to write research papers that connect with their audiences. Literature review enables students to create a rapport with their readers or audiences and build trust regarding the research.
Even students who are not experts in a particular field can include literature reviews in their research papers to show their understanding of a topic. The more sources there are in the literature review, the more trustworthy the research work is going to be. For guidance, students can rely on sample essays on topics that they don't have expertise in.
Identifying research gaps
Identifying the research gap is an essential element of research paper writing because it brings out any insufficient or missing information in previous work done. Doing so can be overwhelming because it requires students to read lots of published papers.
A literature review is helping students to search the key terms in their research topic and identify relevant publications. They can identify issues that are not addressed by the previous researches and use the information to enrich their work.
After discovering the research gaps, prioritizing is important as the basis of identifying critical research questions. When prioritizing the gaps they have identified, students should consider the stakeholders and the relevance of those questions to the area of study. A literature review is helping learners to consider resources and narrow their research to the relevant research question.
Conclusion
The literature review offers a detailed recapitulation and detailed overview of the previous work done and enables the readers to be focused on the research direction. It is helping the Midwestern students avoid plagiarism, sharpen research focus, connect with their audience and identify research gaps. Students should use credible and authentic sources to boost their research authenticity and show their readers that they understand the research topic.
Author's Bio:
Michael Turner works for a writing agency and is one of the top performers there, having won several employee of the month awards. He's a prolific writer and has written academic essays, thesis, blogs and short stories that have always received great reviews. In his free time, he takes French language classes, does some watercolor painting and reads sports magazines.