Bengaluru
BJP govt is uncivilised and will commit 'suicide': HD Kumaraswamy | Bengaluru News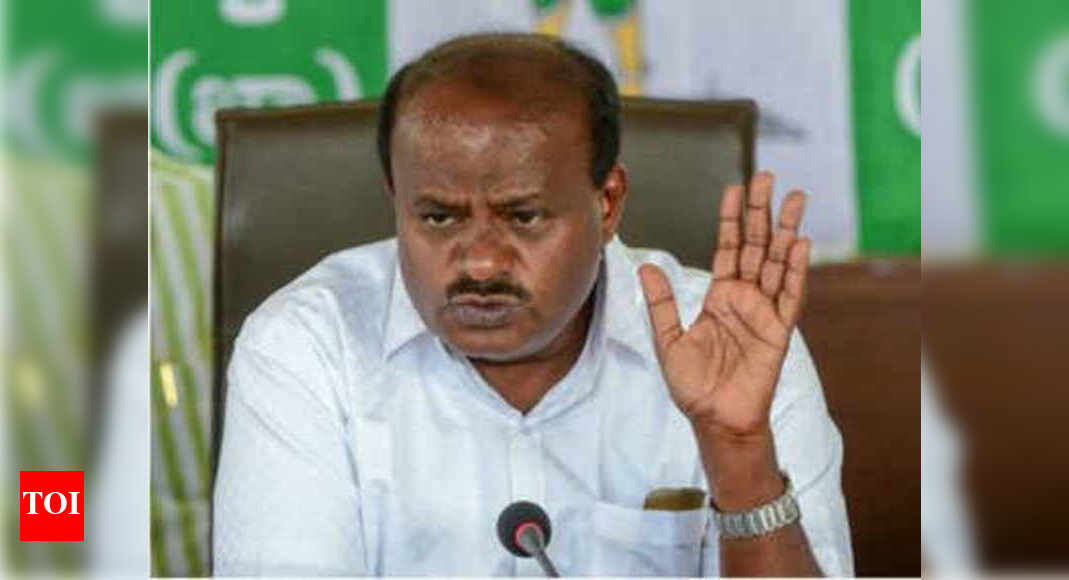 BENGALURU: Former Karnataka chief minister H D Kumaraswamy on Monday termed the BJP authorities as uncivilised and is on its option to committing "suicide" whereas hoping for the peoples mandate favouring the Janata Dal (secular) in attaining an entire majority on the subsequent meeting polls.
Speaking to the media after the get together's first meeting to revive its fortunes in a renewed format, Kumaraswamy stated the JD(S) has survived over time regardless of dropping management, and will proceed to outlive sooner or later.
"There are many who have come and gone. Take for example Iqbal Ansari and G T Deve Gowda. While Ansari was a minister in my 2004 government, he left the party and lost the elections. He later returned to the party and won and once again left to lose. Gowda also was the same, having left BJP and joined JD(S). He then went on to return to BJP and came back to become a minister in the previous coalition government. We will see what 2023 will bring in his case," stated the previous CM.
Reacting to union minister Amit Shah's rally in Belagavi and his assertion of satisfaction that the Koppal toy cluster will encourage extra dwelling grown factories to chop dependency on Chinese toys, Kumaraswamy stated: "This uncivilised BJP government did not even have the courtesy to invite me, the brainchild of the cluster which I had brought under compete with China policy in the 2018 coalition government."
He stated the JD(S) will proceed to struggle on points towards each the nationwide events and that the BJP was on its option to commit self-suicide.
"We do not need to attack the BJP. Welting under the pressure of its own party MLAs onslaught and the corruption within the government, it is well on its way to committing self-suicide. This happened in 2013 and will repeat again," he stated.
Kumaraswamy stated the JD(S) will kind seven committees below the management of the senior get together management to build and strengthen the cadre base throughout the state over the subsequent two years.
"These seven committees will be headed by our loyal leadership and will be given the responsibility of those regions," he stated.