Bengaluru
Karnataka state budget in the first week of March: Chief minister BS Yediyurappa | Mangaluru News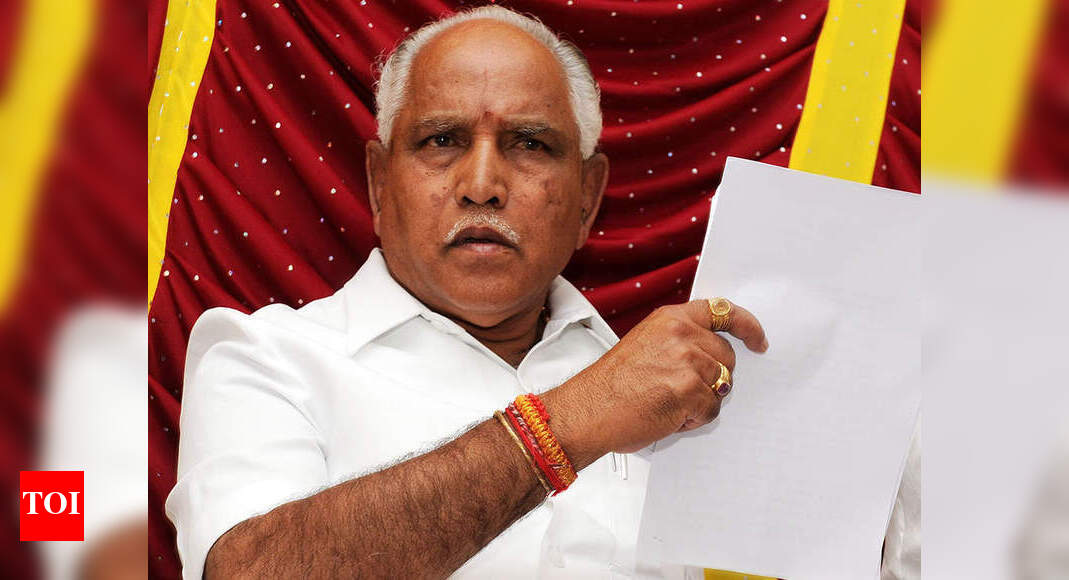 UDUPI: Chief minister BS Yediyurappa on Tuesday stated he'll current the state budget in the first week of March. With the budget session of the state legislature scheduled to start out from February 28, Yediyurappa who additionally holds the finance portfolio stated discussions are presently on to structure the budget conserving in thoughts the funds of the state that has taken a beating as a consequence of the pandemic and likewise guarantee all-round improvement of the state.
Interacting with media after visiting Anegudde Sri Vinayaka Temple at Kumbashi close to Udupi, Yediyurappa who earlier at Hejamadi too had hinted at a not so rosy monetary image of the state's funds, stated he'll assess the state of affairs earlier than continuing to current the budget. The solely saving grace, the CM stated is that the state had acquired bountiful rains throughout monsoon and this had helped (the farmers) in guaranteeing prosperity for the state.
To a question on allocation of portfolios to the newly inducted ministers, CM stated he'll accomplish that in the subsequent two to a few days after discussing it with folks involved. Yediyurappa additionally sought to downplay the obvious disgruntlement amongst senior BJP MLAs together with Honnali MLA M P Renukacharya over the growth. "I have already spoken to Renukacharya on this issue and will meet him later to sort out the (evident) differences," CM stated.
Unmindful of the political turmoil round him, Yediyurappa stated he visited temples in the district to thank the almighty for the nature's bounty. The CM began his temple run with a go to to Udupi Sri Krishna Temple and Sri Venkataramana Temple in Karamballi on Monday and took it ahead on Tuesday with go to to Sri Mahalakshmi Temple at Uchchila earlier than heading for Kumbashi the place he additionally participated in the 1008 'Naarikela Ganayaga'.