Bengaluru
People are scared of us, say ambulance drivers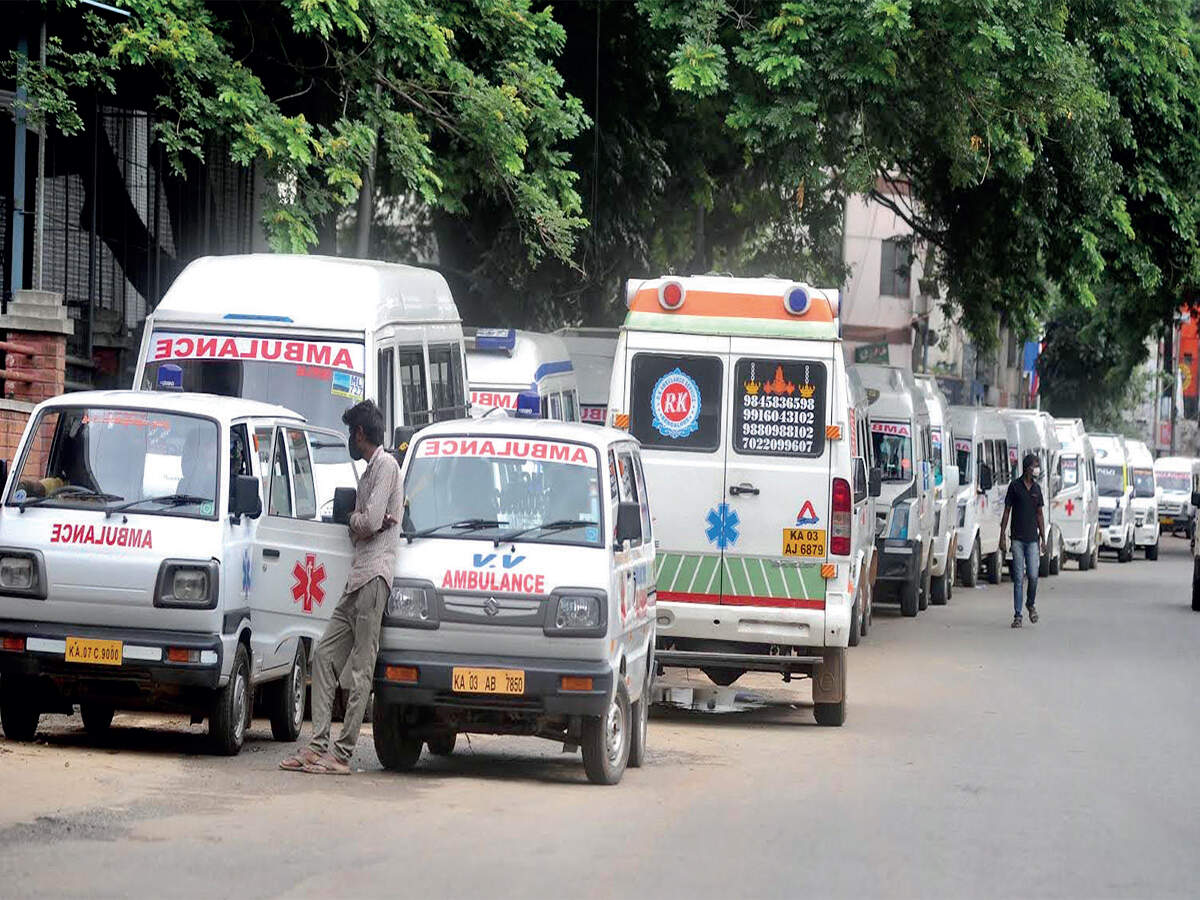 Those volunteering to be drivers tell BM of the reactions they have been getting from the society
Imagine being shunned, scolded, told off, treated with disrespect for doing a good deed. Well, covid had exposed some of these frailties of human nature and those who volunteered to drive ambulances are the ones who came face to face with this aspect of our nature.
Ask Ajay Roshan (not his real name). When this 37-year-old decided to volunteer to help the city tide over this health crisis, little did he know that a barrage of criticism was going to come his way.
"I volunteered to help with the burial and cremation of covid bodies and drive ambulances," says Roshan, who is a resident of Marathahalli and owns a photography studio at New Thippasandra.
During the lockdown, he had to shut his studio, but started volunteering for distribution of relief material like food and rations to the poor and needy, and later got into the ambulance driving service to transport covid patients and help people with cremation and burial of the deceased.
However, his work was not appreciated by all. "The moment we get down from the ambulance in our PPE kits, either near a crematorium or a hospital, people quickly move away from us, thinking that we are the carriers of Covid-19," Ajay said.
He recalls the time when a motorist showed eccentric behaviour as he accidentally touched his helmet. "The motorist removed his helmet, abandoned it on the footpath and rode away," Ajay said.
We have been denied fuel for our ambulances from petrol bunks. The staff at the bunk asks us if it is a covid ambulance and tell us to go elsewhere­
–Saqib Idrees, Bengaluru for Migrants
After a month of covid duty, he started suffering from fever and cough and everyone he knew, including his relatives, neighbours and friends, confirmed that he contracted covid due to his volunteering work. They posted this information on social media and expressed sympathy for him. "Even after I told them that my Rapid Antigen test was negative, many started praying for me, advised me on what I should be doing at this time, and consoled me. Some even chided me for being on the frontlines," Ajay said.
He even took the RT-PCR test, which too came out negative after a couple of days. Doctors told him that he had caught the flu as he was wearing PPE kit for long hours and was sweating inside profusely.
Ajay told all his friends that he will be back to driving ambulances soon after he gets discharged from the hospital.
'People avoid me'
Another ambulance driver, Saqib Idrees who is volunteering for an NGO, Bengaluru for Migrants, says he finds it funny when people purposely avoid him in the neighbourhood as his work requires him to spend time with covid patients.
"On one hand, the family members of a covid patient or a deceased person see us with great respect and value our services. However, there are people who are scared of us," says Saqib.

"We have been denied fuel for our ambulance vehicles from petrol bunks multiple times. The staff at the bunk asks us if it is a covid ambulance. They say they don't have gloves so we should go to a bunk where the staff is wearing gloves and filling fuel," Saqib said. Even if they sanitize themselves, they cannot visit any places socially in their neighbourhood since everyone knows they are on covid duty.
It's time we bring our humanitarian side out to welcome these covid warriors with respect.