India
Country that uses terrorism as political device: PM Modi's veiled dig at Pakistan in UN | Latest News India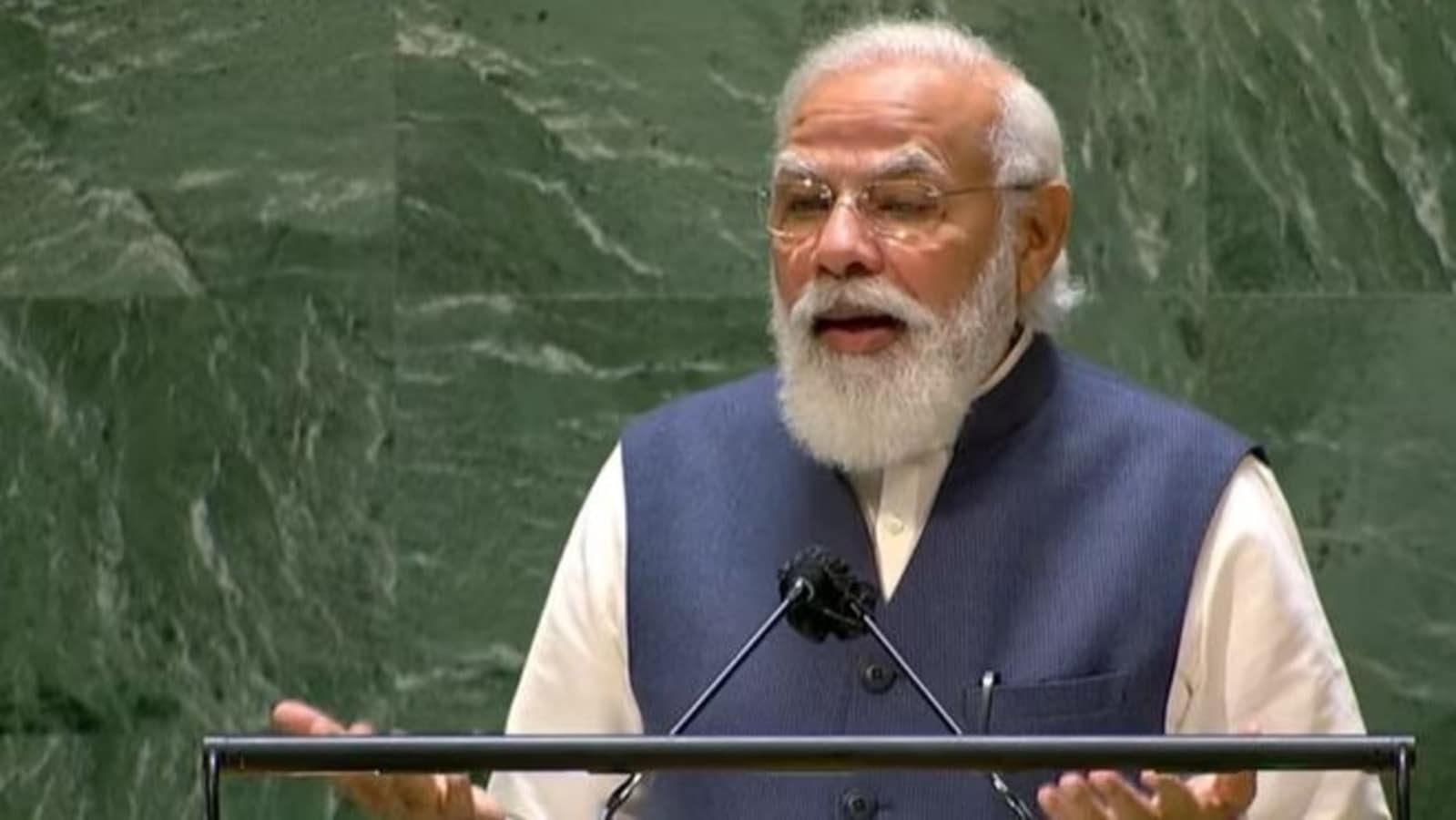 Countries that use terrorism as a political device should perceive that they will even endure from the identical device that they're inflicting on others, Prime Minister Narendra Modi stated at the United Nations General Assembly with out naming Pakistan. The scenario in Afghanistan is delicate and the ladies, youngsters and the minorities of the nation are in want of assist, PM Modi stated. "The situation in Afghanistan is sensitive. It is important to ensure that Afghanistan does not become a safe haven for terrorists. We have a responsibility towards children and women living there," PM Modi stated. 
Follow stay updates from UNGA
In the current scenario of Afghanistan, after the Taliban takeover of the nation on August 15, it was anticipated that PM Modi would increase the difficulty on the worldwide platform, particularly a day after India termed Pakistan as an 'arsonist' nation. PM Modi's references to Afghanistan with out the point out of Pakistan or the Taliban set up India's official stance on Afghanistan that serving to the individuals of Afghanistan is the precedence of the nation at this second.
In his speech, he raked up the difficulty of terrorism on a number of events. Elaborating on how India is progressing on the trail of science, PM Modi stated science-based rational pondering is the one option to counter regressive pondering and extremism that are more and more turning into a menace to the world.
As PM Modi stated that the United Nations should stay efficient and work in the direction of growing its reliability, he stated the UN faces many questions at the moment."Such questions have been raised over Covid, climate change, proxy war, terrorism and now the issue of Afghanistan," PM Modi stated as he talked about Afghanistan once more.
PM Modi's speech was not devoid of an indirect reference to China as effectively. "As he was speaking about the situation in Afghanistan, he said, "We should hold in thoughts that we are able to use ocean resources, however not abuse them. The world should defend the oceans from expansionism and hold maritime commerce free."
On Friday, India's first secretary in the UNGA slammed Pakistan's portrayal as the 'victim of terrorism' in front of the world and said, "This is the nation which is an arsonist disguising itself as a fire-fighter. Pakistan nurtures terrorists in their yard in the hope that they'll solely hurt their neighbours. Our area, and in truth all the world, has suffered due to their insurance policies. On the opposite hand, they're making an attempt to cover up sectarian violence in their nation as acts of terror."