India
'Resorting to lies': Suvendu Adhikari hits out at Mamata over meeting row | Latest News India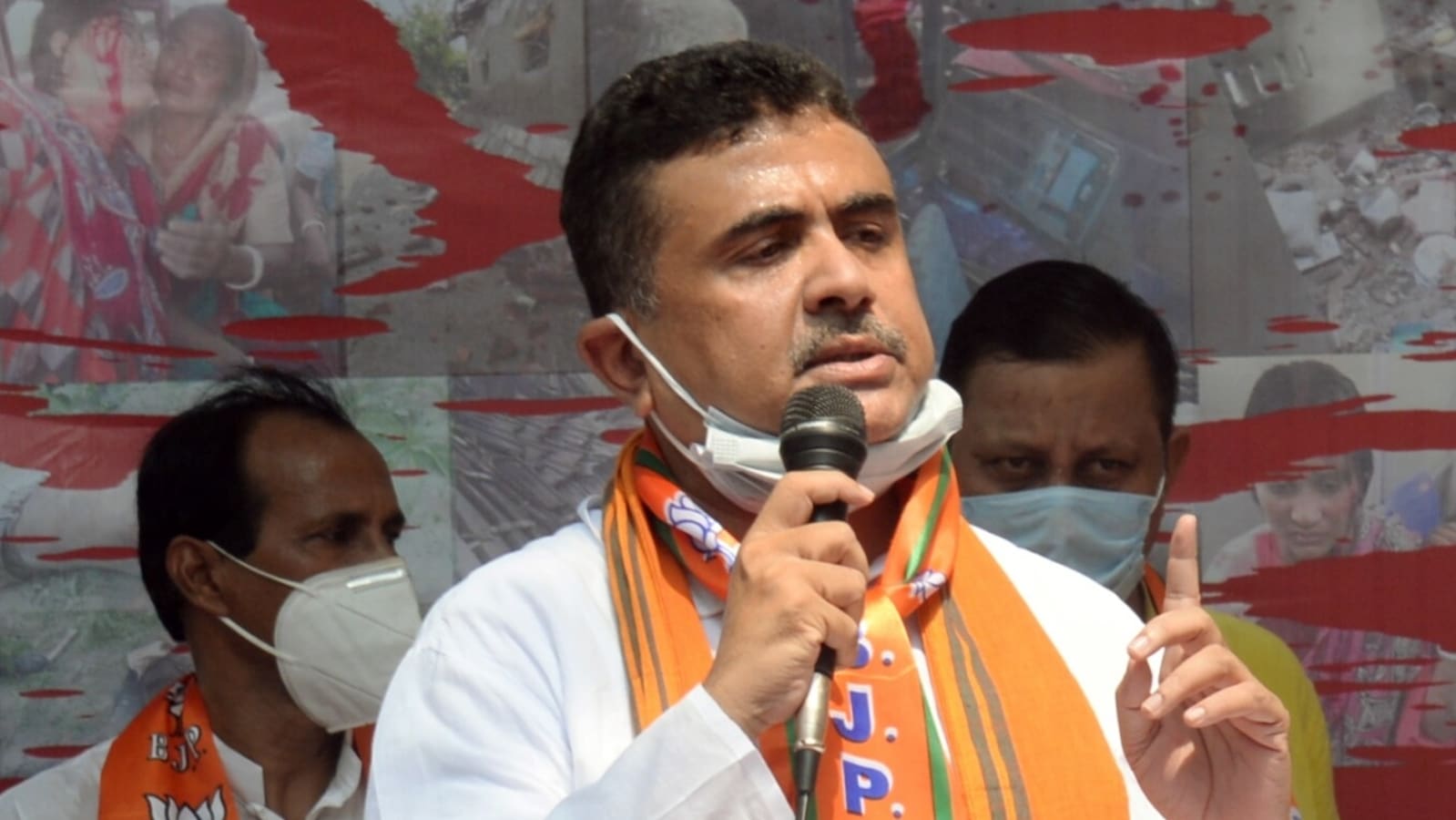 Soon after Mamata Banerjee accused the Bharatiya Janata Party (BJP) of "vendetta politics", opposition chief Suvendu Adhikari on Saturday hit out the West Bengal chief minister because the row over the meeting with Prime Minister Narendra Modi to assessment Cyclone Yaas' affect continued.
"Yesterday after the aerial survey in West Bengal there was a review meeting in East Midnapore but CM Mamata Banerjee and the administration made the PM wait for 30 minutes. It was breach of constitutional integrity and was shameful," Suvendu Adhikari was quoted as saying by information company ANI.
"Today in a presser the CM said she didn't attend the meeting due to the presence of opposition leaders. She is resorting to lies to satisfy her ego as she thinks of herself as not just West Bengal CM but entire the country's," Suvendu Adhikari added.
Suvendu, a former Trinamool Congress chief, additionally stated that he invited to Friday's assessment meeting as he's the chief of opposition in Bengal meeting and MLA of cyclone-hit Nandigram space.
Also watch | CM Mamata versus PM Modi: Ego battle and politics over Cyclone Relief
The BJP legislator was referring to Mamata's feedback throughout her press convention in Kolkata as she talked concerning the criticism she confronted from Union ministers and BJP leaders for skipping the assessment meeting with PM Modi on the devastation attributable to Cyclone Yass. "It was supposed to be held between the PM and the CM. Why had been BJP leaders referred to as to the session?" she asked.
She also claimed that opposition leaders were not invited to similar review meetings held in Gujarat and Odisha, the two states that also impacted by Cyclone Yaas over the past few days.
The Bengal chief minister also accused the Centre of pursuing "vendetta politics" and appealed it to withdraw its order recalling Bengal chief secretary Alapan Bandopadhyay. "Because you (PM Modi and Union dwelling minister Shah) can't digest the BJP's defeat, you've began creating issues for us from Day One. What is the fault of the chief secretary? Recalling the chief secretary amid the Covid disaster goes on to present that the Centre was indulging in political vendetta," she said.
Also read | 'So much fuss?': Mahua Moitra's dig at row over Mamata-Modi cyclone review meet
On Friday after Mamata Banerjee skipped the review meeting chaired by the Prime Minister, Suvendu Adhikari criticised her in a series of tweets. "Today is a darkish day in India's long-standing ethos of cooperative federalism, a precept held sacred by by PM @narendramodi. CM @MamataOfficial has proven as soon as once more that she is insensitive to the sufferings of the folks of West Bengal," Adhikari said.
"The manner @MamataOfficial Didi behaved with PM @narendramodi displays her dictatorial nature and lack of respect for constitutional values. Instead of working with the PM for the betterment of West Bengal, she is indulging in petty politics. Her skipping the meeting is disgusting," the BJP leader said.
Also read | 134 embankments washed away, says Mamata. Ex-minister Suvendu Adhikari is target
He pointed out that chief ministers who belong to opposition parties have worked in coordination with the Prime Minister during times of crisis in the past. And to prove his point, he shared photos of meetings between PM Modi with leaders like Pinarayi Vijayan, Naveen Patnaik, Omar Abdullah and late J Jayalalithaa. "On earlier events, Prime Minister Narendra Modi has reviewed floods, cyclone conditions with totally different Chief Ministers who belonged to non-NDA events. None of those Chief Ministers behaved the way in which Mamata Didi behaved as we speak. There is a time for politics and a time for governance. Didi can't comprehend that," stated Adhikari.
Several Union ministers, together with Amit Shah and Rajnath Singh, and BJP nationwide president JP Nadda slammed Mamata for making PM Modi wait through the meeting after which leaving minutes after giving him a report on the affect of the harm attributable to Cyclone Yaas. Mamata stated he took the Prime Minister's permission earlier than leaving.