Sports
Is Boubacar Kamara's Marseille departure a sign that next season's Ligue 1 title is already decided?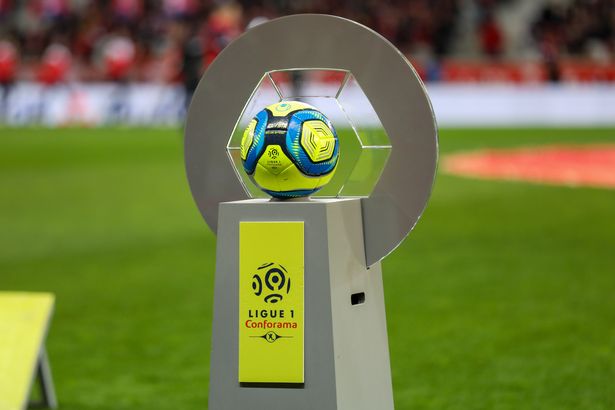 It's been five years now since Monaco picked up the Ligue 1 title in the 2016-17 title. The likes ofFabinho, Bernardo Silva and KylianMbappé all featured as the wealthy Principality strolled to kings of France. The side also reached the Champions League semi-final, narrowly beaten by Juventus as domestic rivals Paris Saint-Germain struggled in Europe and wilted out in the round of 16. It looked to be a changing of the guard in the French top flight, with the Parisians dominating proceedings since their takeover in 2012.
However, it was a false dawn, and within two years Monaco were battling relegation with the spine of their side ravaged by the Premier League, as well as PSG's £130 million move for Mbappé. Business as usual in the capital for another four years until Lille snatched the title on the final day of the 2020-21 season, but as Les Dogues looked to have finally built a side that could consistently compete with Mauricio Pochettino's men, PSG went and signed a plethora of world class players.
Lionel Messi, Sergio Ramos, Georginio Wijnaldum, Gianluigi Donnarumma and Achraf Hakimi all arrived at the Parc de Princes while Lille lost Mike Maignan, Jonathan Ikoné and BoubakarySoumaré, making their title defence simply impossible. PSG were virtually unchallenged this season and strolled to another title as clear favourites in the betting on football Marseille were their only competition, but before the European transfer market has even opened, they're beginning to lose players.
It's a sign of the times in Ligue 1 and makes any hopes of Marseille rendering a title charge even harder. Jorge Sampaoli earnt Champions League football for the club and reached the semi-final of the first ever UEFA Conference League, yet is losing key players to teams lower down the European pecking order. Boubacar Kamara is perhaps the best example of this. The 22-year-old, who was crucial in Marseille's second-place league finish, chose to join Aston Villa, a midtable Premier League outfit, rather than play in the Champions League with Marseille.
As much of a compliment as it is to Steven Gerrard's pulling power as a manager, something the Frenchman addressed after signing, it demonstrates what players think of Ligue 1's quality, and how perilous it looks for any other team trying to win the title other than PSG. Kamara is still far from his peak years, but would rather embark on a challenge that will consist of midtable mediocrity rather than try and salvage a title race in France.
"I am very pleased to be an Aston Villa player," he said after signing.
"I thought a lot about it, and I think this is the correct decision for my career. I am excited to begin."
"The coach was very important to me. He came to see me in Marseille in my home and we discussed a lot of things and spoke about the move. There was a really great feeling. He played a huge part in my decision to sign here.
"I hope I can return all the confidence he put in me."
Ligue 1 looks just about a foregone conclusion next season already, despite a ball not being kicked. Mbappé signed a contract extension until 2025, meaning he'll continue to terrorise defences of French shores for years to come, while José Mourinho's potential appointment in the dugout could give the side the winning mentality to make them virtually unstoppable. It's a depressing time over in Ligue 1, and a situation that doesn't look like it's going to get better any time soon.