Lifestyle
Amrita Sher-Gil's In the Ladies' Enclosure fetches ₹37.8 crore at auction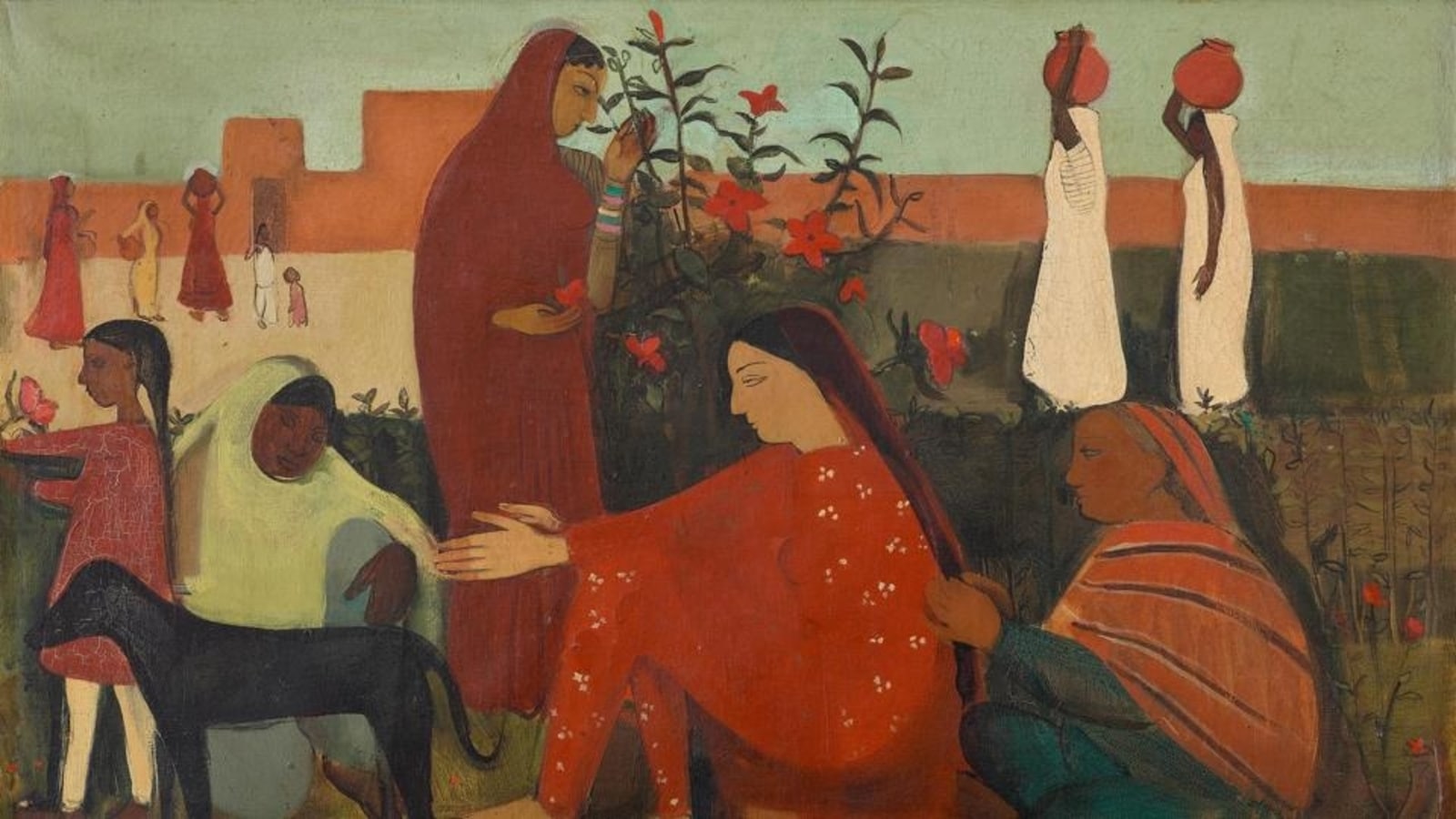 Famed Indian artist Amrita Sher-Gil's In the Ladies' Enclosure turned the second most costly Indian murals bought globally, after fetching a whopping ₹37.8 crore at Saffronart's latest Summer Live Auction.
Currently, a 1961 untitled work by V S Gaitonde that bought for ₹39.98 crores at one other Saffronart sale earlier this year is the most costly Indian artwork bought globally.
The oil on canvas created by Sher-Gil in 1938, a number of years after her return to India, additionally set a world document for the artist.
The work was painted at the artist's household property in Gorakhpur and showcases a bunch of ladies engaged in myriad actions in a area.
"The record-breaking sale of Amrita Sher-Gil's seminal painting is a clear indication of her artistic merit and is a testament to her skill and talent. The work highlights her growth and development as an artist and is a culmination of years of coming into her own as an artist of repute," mentioned Saffronart CEO and co-founder Dinesh Vazirani in a press release.
He added that the work was additionally a uncommon piece by the artist from that specific interval to emerge in the artwork market.
Among different highlights of the sale that achieved a complete worth of ₹54.25 crore, have been N S Bendre's untitled portray from 1985, and F N Souza's untitled work from 1956 that bought for ₹1.67 crore, and ₹5.04 crore respectively.
"It is the second-most expensive work sold by Bendre in auction. The highest work sold by the artist was for ₹1.98 crores at Saffronart's Spring Live Auction earlier in March 2021," the auction home mentioned in a press release.
The sale additionally featured Ganesh Pyne's 'The Window' (1997), which bought for over twice its decrease estimate at ₹1.1 crore; S H Raza's untitled watercolour on paper from the Nineteen Forties, which bought for over double its decrease estimate at ₹33.51 lakh; B Prabha's Untitled (1959), which bought for ₹26.46 lakh; and an untitled acrylic on paper by M F Husain which bought for ₹24 lakh.
(With PTI inputs)