Sports
Alejandro Valverde: The Legendary Cyclist Announces his Retirement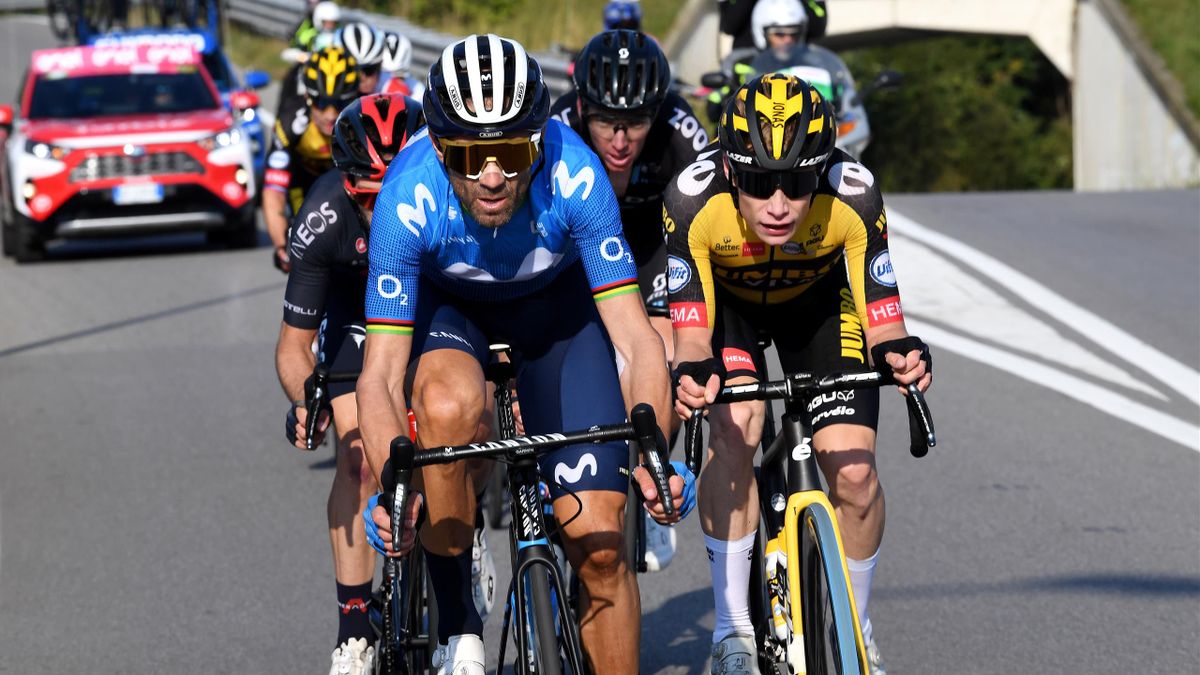 Spanish cyclist Alejandro Valverde, 41, announced that the 2022 season will be his last in professional cycling, adding that it makes no sense to "extend" his professional career.
The Murcian rider said he was "100%" certain that next year will mark the end of his career as an elite cyclist. The veteran leader of Movistar confirmed the widespread speculation during an interview with RNE's Radiogaceta de los deportes, a Spanish radio sports program.
An inescapable figure in world cycling in the last two decades, Valverde confessed his desire to withdraw while "being at a good level".  The announcement comes after, earlier this year, the rider completed 21-years in the active. In fact, the runner successively postponed his farewell to the cycling world to participate in the Tokyo 2020 Olympic Games.
Despite his age, Valverde believes he still has a say in next year's biggest competitions, although also recognising that achieving top positions in the overall classification won't be easy. Based on outright odds for anyone looking to bet on cycling, the legendary cyclist is currently priced at of odds of 426.0 to win the Tour de France, the biggest road cycling event in the world.
Prefiero no ganar y no caerme a ganar y caerme 😬

Muchas gracias a mis compañeros de @Movistar_Team por el gran trabajo toda la etapa. Espero encontrarme bien mañana para defender el maillot de líder 🚀

📸 Bettini Photo#RodamosJuntospic.twitter.com/4mr8nnLlr8

— alejandro valverde (@alejanvalverde) September 30, 2021
A Brilliant Career
Alejandro Valverde, known for his nickname "El Bala" (The Bullet), comes from a biking-enthusiast background. Juan, Valverde's father, was an amateur rider and bought Alejandro his first bicycle when he was six years old.
A professional cyclist since 2002, Valverde first made himself known to the general public in the 2003 Vuelta a España, in which he was 3rd in the general standings, only surpassed by Roberto Heras and a surprising Isidro Nozal, who won two stages.
Soon he would become one of the top names in Spanish road cycling. "El Bala" mostly stood out for his particular cycling profile. He is a very complete and versatile cyclist, adapting well to all types of terrains, but also types of stages, such as mountain summit ascents, small group sprints and time trials.
Throughout his career, Alejandro achieved 130 victories, including the title of Road Race World Champion in 2018 and 1st place in the 2009 Vuelta a España. As the main face of the Spanish cycling team Movistar, he was also 2nd in the Vuelta in 2019, 2012 and 2006 and third in 2014, 2013 and 2003. Although he never won any of the other two Grand Tours, he achieved an excellent third place in the Tour de France in 2015, winning 4 individual stages in all his entries in the event, and also came third in the Giro d'Italia in 2016.
Valverde also topped the UCI ranking, a point system that ranks the best road cycling riders in the world, in five different seasons, in 2006, 2008, 2014, 2015, and 2018. Nonetheless, his career has been affected by several scandals relating to doping and some nasty crashes.
His major wins also include five wins at the Classic race of La Flèche Wallonne in 2006, 2014, 2015, 2016 and 2017, four wins at the Liège-Bastogne-Liège in 2006, 2008, 2015 and 2017, and two wins in the San Sebastián Classic in 2008 and 2014. Additionally, he also achieved important titles at the Volta a Cataluña (2009, 2017 and 2018), the Vuelta al País Vasco (2017) and the Vuelta a Burgos (2004 and 2009).
He's certainly had an impressive career and he will be sorely missed on the cycling circuit when he departs. However, it will be interesting to see what he puts his mind to at the end of his career.