Sports
The top 5 tennis players in the world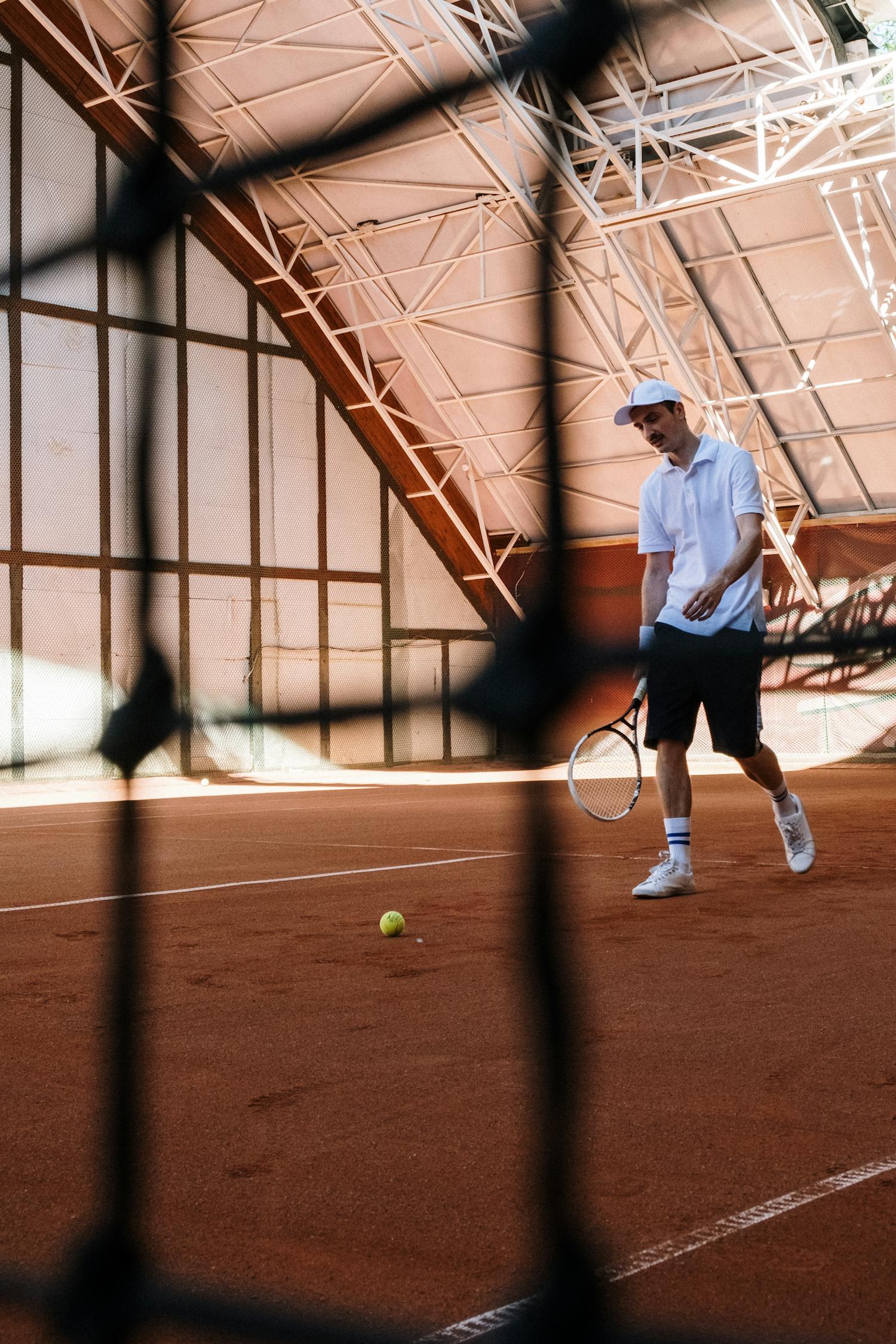 Tennis, anyone?
Tennis has been around for a long time. The sport has entertained nobles, royalty, and everyday people in some form since the Middle Ages. Originally called Lawn Tennis, the game can trace its history back to the 12th century in France. Initially, there were no rackets, and balls were hit with first a bare hand and then a glove. By the 16th century, gloves had been traded for rackets, and the game had moved from a lawn to an enclosed playing area, which would later become a court. It was a sport played among nobles back then, but these days it doesn't matter where an athlete comes from or what their background is as long as they have the talent!
Making it to the major leagues takes hard work and dedication, and not many people have what it takes to make it to the top. The people on our list have all of the ingredients to make up the perfect tennis player, the best in the world, in fact! Let's look at our list of the top tennis players in the world and learn a little bit about them.
Roger Federer
Roger Federer is one of the best-known tennis players in history. He hails from Switzerland but has made his way all over the world during the course of his career. His tennis career really kicked off in 1998 when he played in the Swiss Open Gstaad, where he, unfortunately, lost in the first round. However, he was not out for the count! He had some success in doubles before he moved on to singles matches in 1999. His first win as a singles player was in 2001, at the Milan Indoor Tournament. Federer would go on to win three Grand Slam titles in 2004, being the first person to do so since 1988. 2006 would become the best season in Federer's career; he won an astonishing twelve singles titles and reached the finals in fifteen of the seventeen tournaments that he entered. Federer has also won two Olympic medals, one in 2008 and another in 2012.
Rafael Nadal
If there is one man alive who can rival Roger Federer, it's Rafael Nadal. Interestingly, these two men are very close friends off the court! The Spaniard began his professional career in 2001 and won his first Grand Slam title in 2005. Rafael Nadal would go on to become the second men's player ever to win at Roland Garros on his first try, Mats Wilander being the first back in 1982. He would have much success at the French Open over the years and win at Roland Garros a further 12 times, a record number of wins. Nadal can claim the longest winning streak in one location ever, on the clay court. He has an incredible 81 wins and holds the record for the most titles won on a clay court as well. Not content to stop with breaking that record, Nadal would go on to win the Barcelona Open and the Monte-Carlo Masters a stunning 11 times. His talent helped Spain take home the Davis Cup title five times.
Novak Djokovic
While he is relatively new to the game, compared to legends like Nadal and Federer, the young Serb has made a place for himself amongst the top tennis players in the world and won't give it up easily.  His professional career began back in 2003 when it took him five years to clinch a Grand Slam win at the Australian Open. From humble beginnings to the heights of the winner's circle: Djokovic now has five ATP Finals titles, thirty-six ATP Masters titles, and twenty Grand Slam titles to his name, never mind his eighty-five tour title wins. Djokovic can also claim a record nine Australian Open wins and is currently the only male tennis player (in the Open era) to have a double Career Grand Slam, which means he has won each of the four major tournaments at least twice. Djokovic's powerful serves are what really set him apart from other players. In 2018, Djokovic took another step into the realm of greatness by completing his Career Golden Masters-he won all nine ATP World Tour Masters 1000 events.
Serena Williams
One of the youngest on our list when she turned pro, Serena Williams, began playing for a living at the tender age of fourteen. There were limitations on her career for a while due to her age. Her first years as a pro were spent competing in the few events that would allow her to play. Before long, she was able to step up the action, and at seventeen, she became the second African American woman to win the US Open title; Althea Gibson was the first in 1958. Following that, in three years, she managed to complete a calendar Grand Slam. Serena is best known for her raw power on the court and her incredible understanding of the game. William's weapons of choice are her consistently powerful serves and groundstrokes. This unique style of play has kept her a relevant competitor through three generations. Serena Williams is not the only tennis talent in her family: she made it to the Olympic doubles alongside her sister, Venus.
Steffi Graf
Steffi Graf will go down in the annals of history as one of the best female players the sport has ever seen. When her career turned pro in 1982, it was clear that her quick footwork and incredibly powerful groundstrokes would set her playing style apart from the rest. She was a versatile player from the start, being equally capable on all surfaces. She is hailed as one of the women who made space for modern female professionals to compete on an equal footing with men. The German powerhouse won 22 Grand Slam titles, a record at the time that was later broken by Serena Williams. Steffi Graf and Margaret Court remain the only two tennis players to wrap up a calendar Grand Slam a whopping five times in their careers. Graf rose to number one in the world in 1987 and reigned supreme until 1990. She has the longest number one streak in the world to her name.
Wrap Up
If this doesn't inspire you to take up the racket and head down to the court, nothing will! There's a lot you can learn from these top tennis players.