Business
What Basic Documents are Required to Start a Business?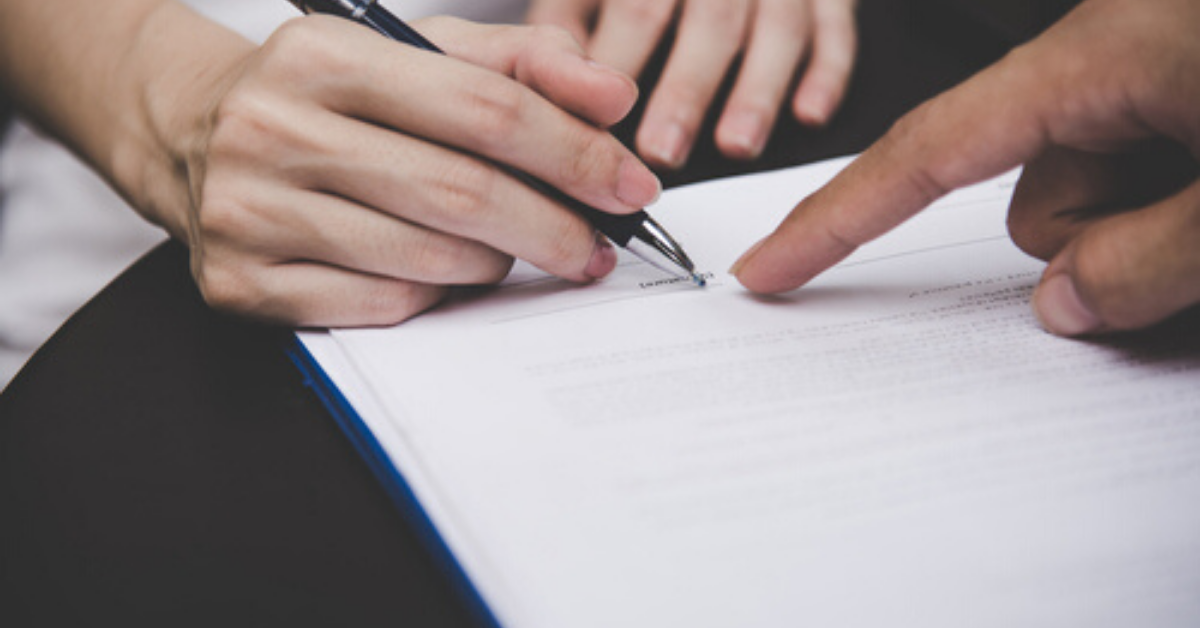 Starting a business is an exciting venture, especially when you'll be earning money doing something you love to do. But, before you start your business, basic documents have to be prepared to register your company and have it become a legal entity within the confines of state and federal laws.
Drafting these essential documents is not as intimidating as it may seem. With the help of legal templates, the documents you may need to start your business, such as LLC operating agreements, partnership agreements, and business plans, can be prepared effortlessly. But, first, let's look at why you need to prepare these documents and the information they contain.
Preparing the LLC Operating Agreement
One of the top priorities when starting a business is choosing a business structure. There are various structures to choose from, including:
Sole proprietorship
Partnership
Limited Liability Company (LLC)
Corporation
Nonprofit corporation
Cooperative
Each structure has a different accountability system and applicable tax laws. For example, choosing an LLC business structure for your business provides specific accountability and tax benefits. It also offers limited liability for all owners.
What Information Does an LLC Operating Agreement Contain?
If an LLC structure is the business structure you choose, you would draft an LLC operating agreement. Some states require you to prepare and submit an LLC operating agreement but not all. Delaware, Missouri, Maine, California, and New York are the only states that require one.
However, it's essential to prepare one, regardless of whether the state requires it to start your business. The LLC operating agreement helps get all owners on the same page regarding the rules they must follow. If there are no other owners but yourself, you can prepare a Single-Member LLC operating agreement.
Here are components that can make up an LLC operating agreement:
The state the company is registered in
The professional services or business purpose the company provides
Company details
Owners' initial investment and voting rights information
Owners' subsequent investment responsibilities
Conditions and voting requirements when adding new owners to the company
Conditions and requirements when owners voluntarily leave the company
Owners' meeting and voting conditions
Company management appointments
Company tax and accounting structures
Owners' profit and loss assignments
Annual report conditions
Company dissolution and disbursement conditions
Owners' unanimous consent conditions
Owners that are eligible to sign contracts
Non-compete clauses and additional terms
Signing details
Preparing Partnership Agreements
If a partnership business structure is more suited to your business situation, then a partnership agreement between two or more people who will own the business needs to be drafted. However, different types of partnerships can be formed, such as a limited partnership (LP), a limited liability limited partnership (LLLP), a limited liability partnership (LLP), and a general partnership. Each of these partnerships comes with its advantages and disadvantages depending on how the partners operate the business.
What Information Does a Partnership Agreement Contain?
When forming an LP, LLP, or LLLP, these partnerships require filing a partnership agreement with the state, but this requirement does not apply to a general partnership. Nevertheless, it would be good to draft a partnership agreement so that all partners are aware of the conditions and terms to be followed.
Here are the elements that can make up a partnership agreement:
Partnership details
Business details
Voting, cost, and profit allocation details
Management roles details
Individual partner details
Partners' responsibilities
Partnership accounting and financial details
Conditions and voting requirements when adding new partners
Partnership shares disbursement and conditions when partners have withdrawn from the partnership
Partnership dissolution conditions
Conflict resolution procedures
Preparing Business Plans
When starting a business, it's a good idea to prepare a business plan. Government regulations do not require you to file a business plan, but one should be drafted regardless. A business plan provides a map for you of how you intend to market, finance, and operate your business to reach your goals and for others if you are seeking loans or investments.
First, determine what sector your business is in:
Professional services
Retail
Real Estate
Art, Entertainment, Recreation
Information Technology
Manufacturing
Construction
Farming and Agriculture
Food and Hospitality
Whole trade
Other
Then construct your business plan information into this kind of outline and attach supporting documentation.
Overview of business plan
Company description
Analysis of the market your business is in
Business structure and management plans
Business operation plans
Marketing and advertising plans
Finances your business will need and how much of that you have
Financial forecasting
Bottom Line
Basic documents that outline how you will structure your business, such as LLC operation agreements and partnership agreements, and how you plan to build your business according to a business plan will help you start your business with confidence. Knowing some of the essential documents needed to start your business and how easy it is to draft them will get your new business up and running in no time.