World
India, Pakistan, China, Russia have a stake in Afghanistan's stable future: Joe Biden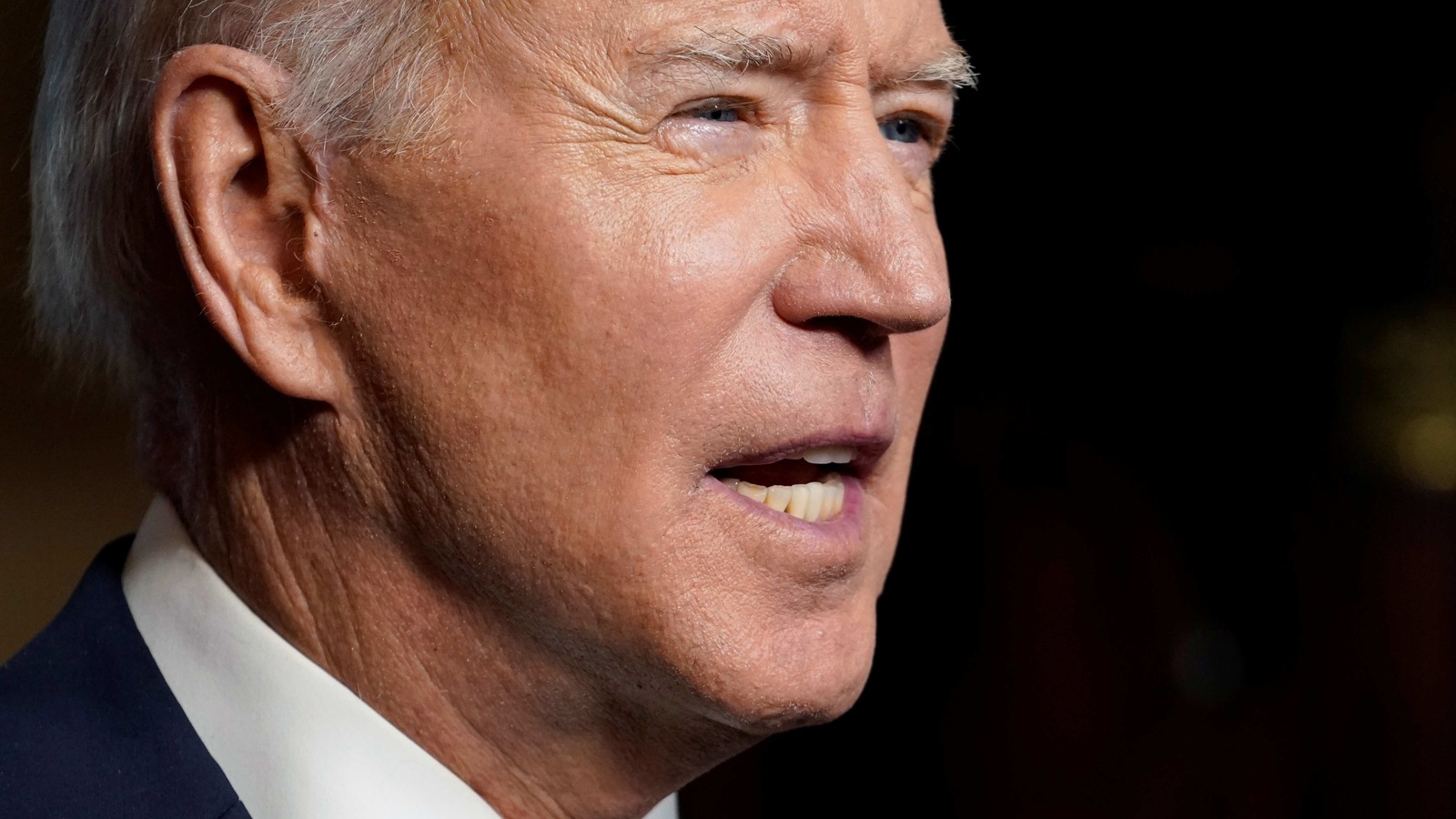 US President Joe Biden has said that India, Pakistan, Russia, China and Turkey have a significant contribution to the stable future of Afghanistan and that these regional stakeholders should make more efforts to bring peace to this war-torn country, from where all American Will take it back. Army until 11 September.
Biden said, "We will ask other countries in the region to do more to support Afghanistan, especially Pakistan, as well as Russia, China, India and Turkey. All of these have a significant stake in Afghanistan's stable future is." Speech delivered from the White House on Wednesday.
Less than 100 days after he took over as US President on 20 January, Biden announced the withdrawal of all US troops from Afghanistan on 11 September.
The US currently has more than 2,500 soldiers, up from 100,000 during the Barack Obama administration.
White House press secretary Jane Saki told reporters that the current situation is not a military solution to Afghanistan, but rather a diplomatic solution is needed.
"Even when we are withdrawing our troops, we will continue to support diplomatic and humanitarian work. We will ask other countries to step up, whether it be Pakistan, Russia, China, India, Turkey – countries in the region that certainly have a stake in stability. We will continue to provide critical human resources, "Saki said in response to a question.
"We will be engaged. It is the President's assessment that having troops on the ground, in the same way a military presence – in a similar version that has been over the last two decades – is in our national interest. And he has decided that it is not, "he said.
Biden said that war in Afghanistan never meant multi-generational ventures. "We were attacked. We went to war with clear goals. We achieved those objectives. (Osama) bin Laden is dead, and al Qaeda is humiliated in Iraq, in Afghanistan. And it ended the war forever. It is time to do it, "he emphasized.
The Biden administration did not detail its expectations from India on the latter's role in Afghanistan following the full withdrawal of troops from Afghanistan on Wednesday.
In the past, the US administration has praised India's role in peace and development in Afghanistan.
A recent report by the Independent Congress Research Service in Afghanistan states that India has had the largest regional contribution to Afghan reconstruction, but New Delhi has not shown an inclination to pursue deep defense ties with Kabul.
"Pakistan's security establishment, frightened by India's strategic siege, sees the Taliban in Afghanistan as a relatively friendly and strong anti-India element. The CRS report states that India's diplomatic and commercial presence in Afghanistan and the support of American rhetoric for it increase Pakistani fears.
The US and the Taliban signed a landmark deal in Doha on February 29, 2020, to bring lasting peace to war-torn Afghanistan and allow American troops to return home from America's longest war.
Under the US-Taliban agreement signed in Doha, the US agreed to withdraw all its troops from Afghanistan in 14 months.
Since the US-led invasion that ousted the Taliban following the September 11, 2001 attacks, the US has spent more than US $ 1 trillion in fighting and reconstruction in Afghanistan.
Thousands of Afghan soldiers, Taliban insurgents and Afghan civilians, along with about 2,400 American soldiers have been killed.