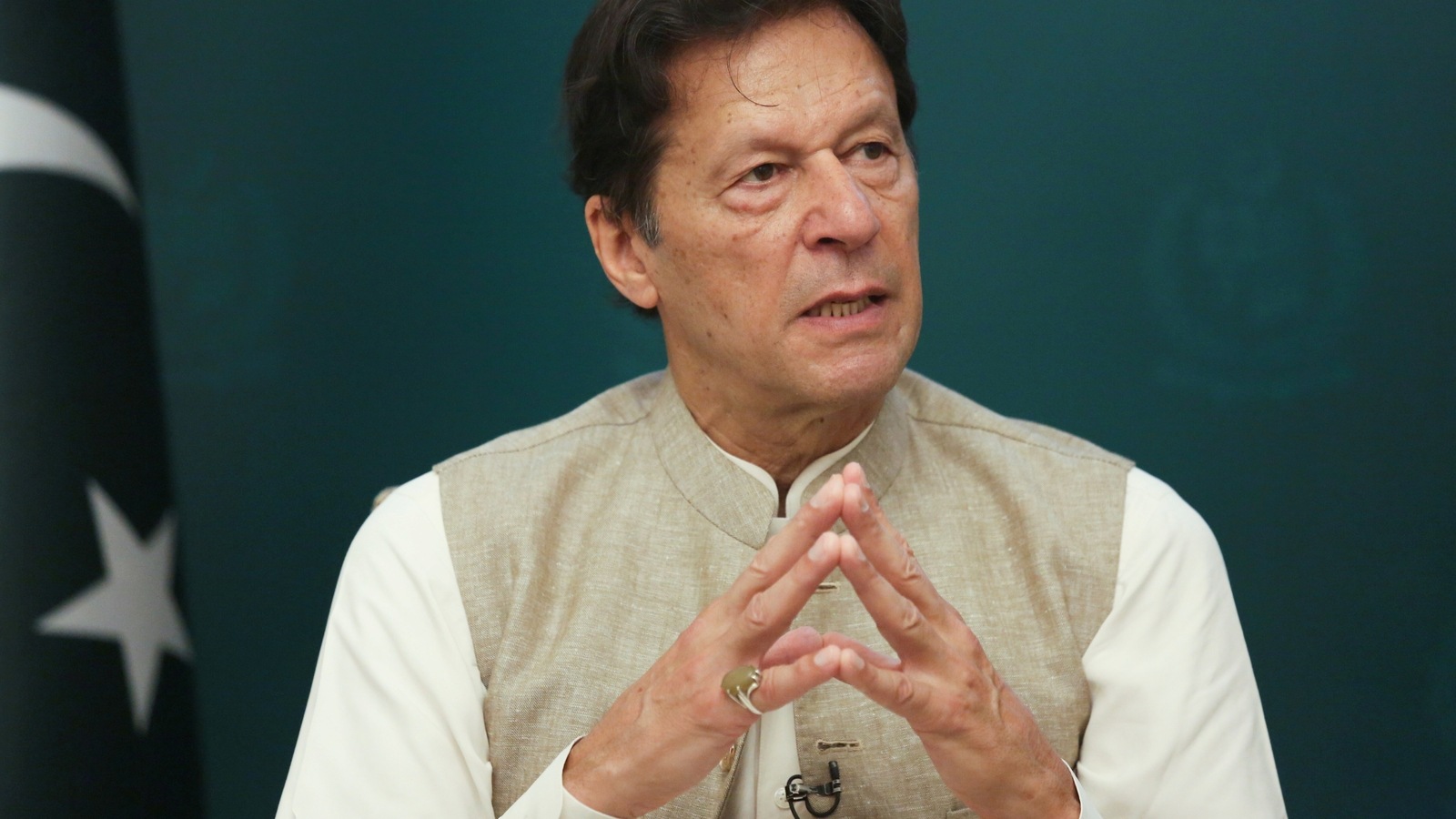 In an interview with Axios' Johnathan Swan, Pakistan Premier Imran Khan apparently stated when you increase temptation within the society to the purpose, and all these younger guys have nowhere to go, it has penalties on the society. He was commenting on rape and his remark which he now has denied drew flak.
In an interview with PBS NewsHour on Wednesday, Imran Khan stated he was speaking about Pakistani society and intercourse crimes, which aren't restricted to girls. Asserting that he is aware of all his interviews and all that he says, Khan on Wednesday stated that he would never say such a "stupid thing" that an individual who's raped is in some way accountable. "Anyone who commits rape, solely and solely that person is responsible. So let's be clear about that. No matter how provocative the woman is or whatever she wears, the person who commits rape is fully responsible. Never is the victim responsible," he stated.
He additionally stated the in comparison with the Western nations, rape instances in Pakistan type a minuscule. "As far as a woman's dignity and respect goes, I can say after going all over the world, this society gives more respect and dignity to women," Khan stated.
This was not the primary time that Imran Khan was castigated as a "rape apologist" by worldwide media. In April this year, in a state-run channel, he purportedly claimed that sporting a veil would shield girls from sexual assault.
Explaining his veil comment, he instructed Jonathan, "I said the concept of 'pardah' is to avoid temptation in society. We don't have discos here, we don't have nightclubs… So this is a completely different society, a way of life here…If a woman is wearing very few clothes, it will have an impact. It will have an impact on the men unless they're robots. I mean it's common sense."
This clarification led to the outrage which, he stated within the newest interview, was taken out of context intentionally.